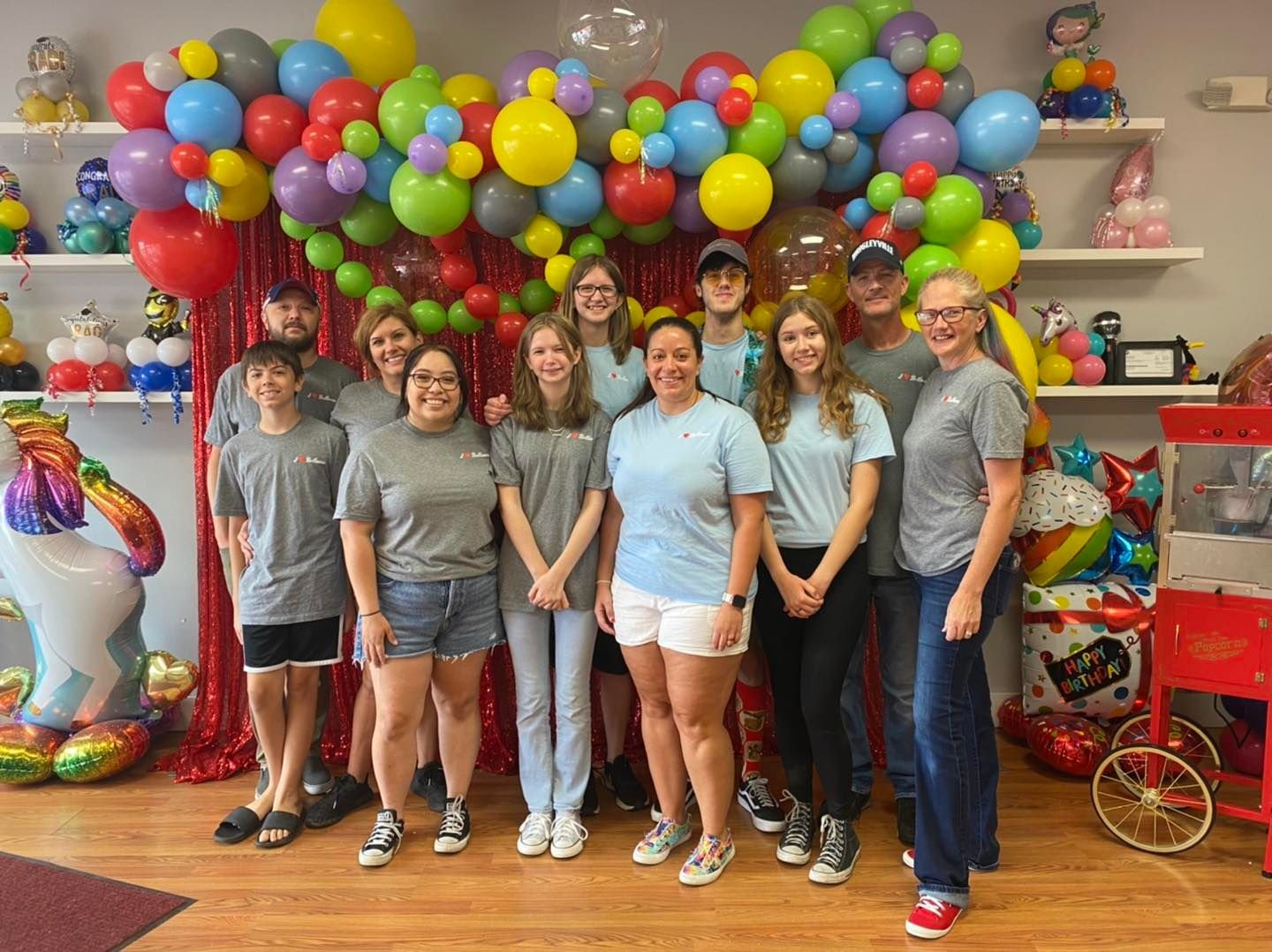 This is where the celebration starts!
It's My Party was established in 2008 as a 3,000 square foot party supply store next to Jewel in Dyer. The very first balloon counter was only four feet long and it had one helium inflator. The interest in the balloon decor aspect of the business grew and Amy realized her passion for balloons. Amy attended her first convention in 2009 and from there, the balloon business expanded quite quickly. In 2016, It's My Party relocated to the current location on Route 30, directly in front of Patti's All American. The shop is 100% dedicated to balloons and many customers refer to it as a "HAPPY PLACE." At It's My Party, creating the best balloon possible experience is the mission.
Amy has passed the store onto a long time customer, friend, and employee. As of 2022, Alicia and Michelle became the official new owners of It's My Party after working 12 years at the local Disney Store. Since the Disney Store closed, Alicia has been working side by side with Amy, discovering her passion for balloon design. So when the time came for Amy to move on to new adventures, Alicia and Michelle wanted to continue the amount of passion and loyalty Amy has put into this business. We do hope that with the new ownership, you understand we still have the same respect and love for our returning as well as our new customers.